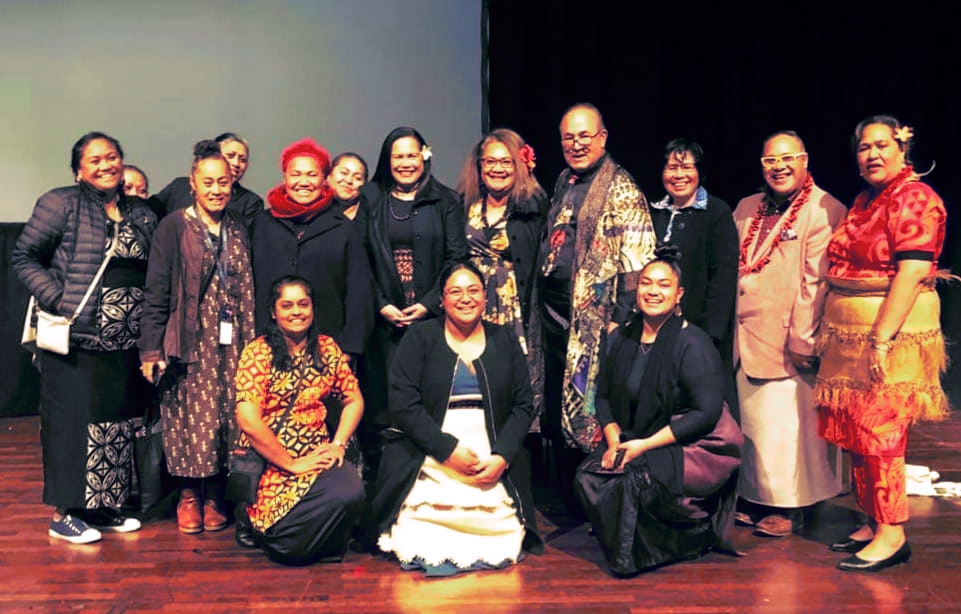 Perhaps the most simple laymen's definition of 'human anatomy' that modern Wikipedia can illustrate is that of a divinely created 'being' made up of the three components namely; spirit, body and soul (mind).
Logic would also dictate that any illnesses affecting each component would require the services of a medical specialist or General Practitioner (GP) commonly referred to as a 'doctor' for ailments of the body.
An ordained faife'au (faifekau) and charismatic leader of holistic faith would often be expected to administer and deliver to the needs of the spirit.
And an appropriately trained psychiatrist for the treatment of the complex disorders of the soul, affecting an individual's ability to cope with emotional and intellectual challenges, manifested through various forms of depression and 'mental illnesses'.
Hence the birthing of the statement, mental wellness (health) and complete well-being.
Simplistic, fair dinkum summation  you might say? Please read on. 
"Mental health (in our Pasefika circles) is very complex. Much more so than we generally accord to it as a health calibrate", says Leota Dr Lisi Kalisi Petaia, of Samoan and Tongan descent; hailed as the first and only Pacific Island [female] forensic psychiatrist.
Mentally ill and behind bars: 'The poor guy shouldn't be in jail'
Friday, 1st July 2022, the first day of the 2023 financial year kicked off with a fonotaga  (hui/symposium) held  at the Manukau Events Centre, attended largely by the local Pacific Island community and dignitaries including the Minister of Pacific Peoples, Hon. Aupito William Sio.
Co-hosted by Leota Dr Lisi Petaia and le afioga ile Gafatasi,  Fuimaono Dr Karl Pulotu-Endemann, a well-respected Pacific mental health academic  with more than 40 years of experience in this specialist field – the symposium marked the official launch of the Kalisi Model; of Pacific Mental wellbeing.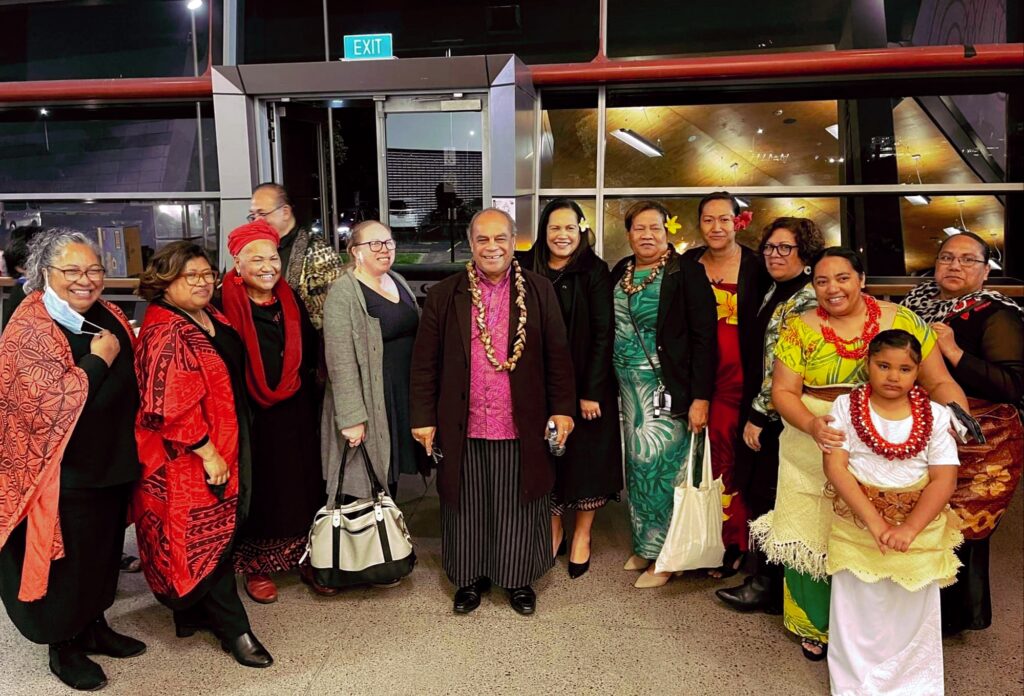 In her presentation of the Kalisi Model, Dr Petaia began by sharing her reflections of "The poor guy who shouldn't be in jail" a real-life 'mental health' story recently published by Radio NZ.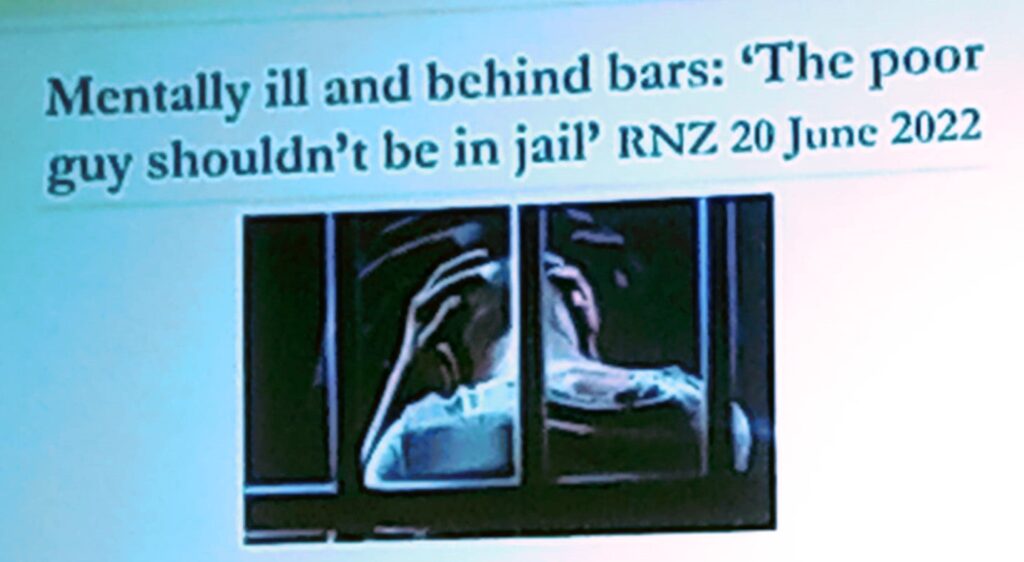 Leota Dr Lisi Petaia was one of the medical team that looked after, Sione Tama*[real name withheld], whose narrative highlights that of a young Pacifica  man with severe mental illness  caught between the legal and health systems, who  bounced between healthcare and prison because he could not  get accommodation and treatment.
"I work in this environment in the prisons', says Dr Petaia, "where I assess and treat a lot of our young Pacific people..
This is not the [ambulance at the] bottom of the cliffs, often spoken about. It is the dungeons below it.
You do not want to be there, unless it is to visit your beloved blood and flesh. Your own family.
For me as a forensic psychiatrist, coming out to work in the community, my own personal experience and opinion is that the mental health of our Pacific people is getting worse.
Despite all the resources that have been poured into it over the last [how many] years, it still calls for some new approaches."
KALISI MODEL; What it is.
The Kalisi Model is an attempt and effort to respond to this mental health concern.
It is the unique brainchild developed out of Leota and Fuimaono's respective trainings and experiences working in the Pacific communities, the hospitals and prisons for a cumulative total of 70 years.
"To be more specific, it comprises of 50 years of mental health work and experience by Fuimaono Dr Karl Pulotu Endemann and more than 20 years from me, with the last 13 years being our common denominator by working together closer within the community for the improvement of mental health services".
KALISI MODEL; What it does.
The Kalisi Model mainly focuses widely on our Pacific languages, our values, our identity, our belief systems, our own knowledge and practices to improve the mental health of Pacific people
KALISI MODEL: Recognises the 2 worlds/communities that surround us as Pasefika in NZ. Pacific Culture | Western Culture.
The Kalisi Model will amalgamate "in a fusion with what the mainstream offers", Dr Petaia further explained.
"Most of  our Pacific cultural values are fundamentally important.  It is a mistake to focus only on Pacific cultural values".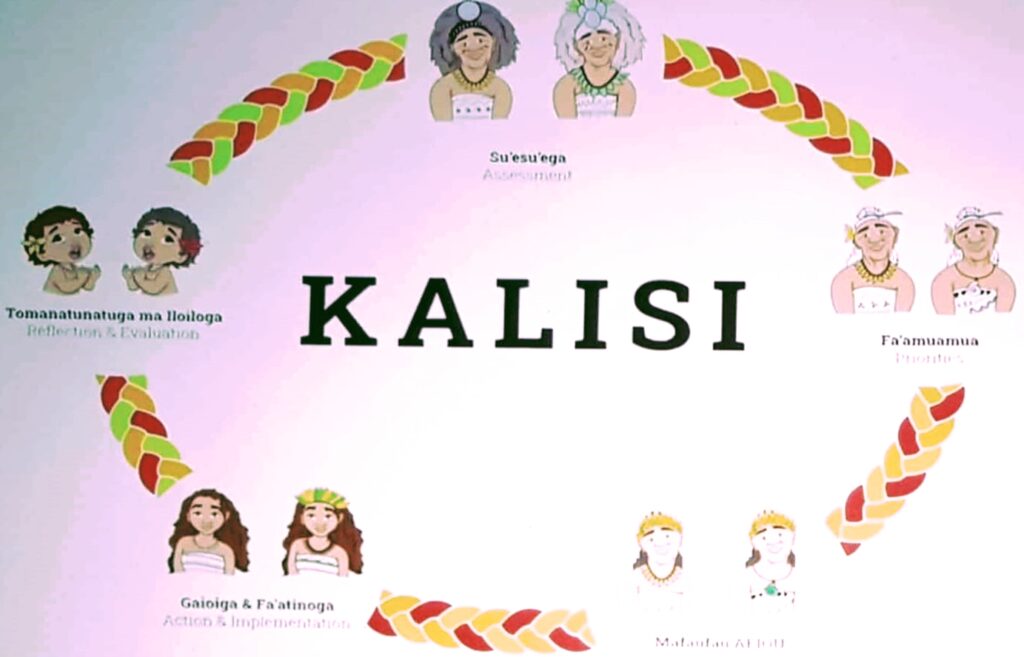 "The diagram on the slide illustrates the real context in which we exist in New Zealand. And this makes mental health issues very complex.
And complex problems are not resolved by simple solutions. If we want mental health to improve for Pacific people then we need to ensure that we integrate Pacific cultural values and clinical values provided by our wisdom trainings.
Anyone working in mental health will need to have deeper understanding of our Pacific cultural values and clinical concepts in order to be able to address well and fittingly, the mental health needs of our Pacific people".
Acknowledgement of other Mental Wellness Service Providers.
In her presentation, Leota Dr Lisi Kalisi Petaia also acknowledged the hard work of several individuals and Mental Health Service Providers and practitioners who have been instrumental in the provision of key health reports that have echoed and replicated the design of mental health services that have contributed significantly to a wider understanding of mental health issues in New Zealand to date.
There have been a multitude of messages and recommendations from the reports collectively, but the key message for us, is that the mental health for our Pacific people is worse compared to others in the general population in New Zealand. The biggest common concern was that our Pacific cultural values have been undermined in the design and delivery of mental health services in Aotearoa, NZ.
KALISI: THE STAGES – LA'ASAGA ESE'ESE
• RED mental illness
• ORANGE unwellness
• GREEN wellness .. well being
We can't talk about mental wellness without talking about mental illness.
La'asaga Ese'ese is a concept placed within the Kalisi (model) designed to simplify the different stages of mental health on a spectrum from basic 'wellness' to 'illness'
This is demonstrated in a uniquely Pacific way by using a three-coloured Pacifica afa which we are all familiar with, sinnet or rope, with each colour representing a different stage
The colour green, represents wellness
The colour orange, represents unwellness or distress from the various stresses that we face in life
The colour red, represents mental illness
But the braided colour-coded sinnet carries a uniquely Pacifica message, that these 3 (three) stages are intertwined reality on an ongoing basis throughout a lifetime
This makes the Kalisi Model unique
And focusing on wellness is very important.
But, as wellness and ultimately illness are constant 'outcome' realities in their own rights
Everyone, including our parents, our friends our families, teachers, learners and our (Pacific) community should be properly educated on the recognition of (the) early warning signs of mental illness, and to persist  with certainty on their duty to seek help early to avoid the 'silent killer' (depression) and  prevent fatal outcomes like violence and suicide.